Sunday, October 26, 2014

Big Daddy's Flea Market

Largest flea market in Southern New Mexico. 6:30 AM to 4:00 PM. Indoor and outdoor vendors. Food available.

5580 Bataan Memorial East
Las Cruces, NM
(575) 382-9404

Gun Show

Sponsored by the Sunrise Lions Club. Tons of guns, ammo, jewelry, crafts and more. 9:00 AM to 3:00 PM. $5.

Las Cruces Convention Center
680 E. University Ave.
Las Cruces, NM

NM Pumpkin Festival

Join us as we celebrate America's favorite gourd - the PUMPKIN. All-day activities include: the corn maze, face painting, pumpkin painting, slides, hayrides to the pumpkin patch, playground, food for purchase, and country store. Winners from the coloring contest and pumpkin-carving contest will be displayed as well. Other activities on the schedule: pie eating, seed-spitting, horse-drawn carriage rides, pumpkin shuffleboard, guess the weight, pumpkin painting, live music, storytelling, and the Pumpkin Glow.... Adults $10.95, Children $8.95. Children under 2 are free.

Mesilla Valley Maze
3855 W Picacho Ave.
Las Cruces, NM
(575) 526-1919

Theatre

"Moonlight and Magnolias" a hilarious comedy which deals with writing the screenplay for "Gone With The Wind." Tickets are $12.00 regular admission, $10.00 for students and seniors over 65. 2:30 PM.

Black Box Theatre
430 N. Main St.
Las Cruces, NM
(575) 523-1223

Theatre - Deathtrap

Deathtrap, A Thriller by Ira Levin. Directed by Les Boyc. One of the great popular successes of recent Broadway history, this ingeniously constructed play offers a rare and skillful blending of two priceless theatrical ingredients, gasp inducing thrills and spontaneous laughter. 2:00 PM. $12 adult, $11 student/senior/military, $9 children 6 and under.

Las Cruces Community Theatre
313 N. Main St.
Las Cruces, NM
(575) 523-1200

Tuesday, October 28, 2014

Dance

Argentine Tango de Las Cruces. Daniel Haverporth will teach a class from 6:30 PM to 7:15 PM. Dance is from 7:15 PM to 9:30 PM. $5. NMSU students free with ID.

Mesilla Community Center
2251 Calle de Santiago
Las Cruces, NM
(575) 620-0377

Dance Lessons

Free Tuesday Night Community Dance Lessons. A great way to learn many Ballroom, Latin, and Swing dances, featuring different dance patterns each week. In no time, you will find yourself social dancing. Great for date night! 7:00 PM. Free.

Rentfrow Gymnasium - NMSU campus
Corner of Williams and Stewart
(575) 646-4067

Drawing and Painting Class

Beginning to advanced drawing and painting class. Classes taught by art educator Wayne Carl Huber. $40 and bring your own supplies. 1:00 PM to 3:30 PM.

My Place Jewell
132-B Wyatt Dr.
Las Cruces, NM
(575) 647-5684

Theatre - Dusty Low

Across the sun drawn sands of the southwest, a group of modern day troubadours has formed. By combining alternative country influences with a dash of folk, americana and jazz, Dusty Low has created a sound that is at once familiar yet surprisingly fresh. Sam, Jesse and Danny Sullivan, after touring for many years, have forged a new direction that incorporates all of their collective influences. With the addition of Anthony Movsesian whose main influence is jazz, the group is constantly cultivating agile and well crafted compositions that easily cross back and forth between many of the cherished American music forms. Add to this, superb harmonies and the result is truly exceptional. 6:30 PM. Doors open at 6:00 PM. Free.

Rio Grande Theatre
211 N. Main St.
Las Cruces, NM
(575) 523-6403

Wednesday, October 29, 2014

Farmer's and Crafter's Market

The Las Cruces Farmer's and Crafter's Market is ranked number one in New Mexico and eighth in the nation! Local farmers and craft artists congregate on the downtown mall, every Wednesday and Saturday morning. 8:30 AM - 12:30 PM. Free admission.

Main Street Downtown
Las Cruces, NM
(575) 201-3853


Farm Volunteer Days

Interested in organic farming and local food production? Want to find out more about vermiculture, composting, laying hens, season extension, and crop planning for our region? Come and volunteer. From 8:30 AM to11:30 AM.

MVM Farm
2653 Snow Rd.
Mesilla, NM
575-523-0436
Map and Directions

Open Mic

Come join us for Open Mic performances from from 7:00 PM to 11:00 PM.

Sweet CeCe's Frozen Yogurt & Treats
901 E. University Ave.
Las Cruces, NM
(575) 323-3628

Open Mic

Hosted by Jules Ripps & the Dirt Dogg. All musicians welcome. 7:00 PM to closing.Come enjoy the fun!

Q's Brewhouse
1300 Avenida De Mesilla
Las Cruces, NM
(575) 571-4350

Toddler Time

Stories, Songs and Finger plays for little ones. Ages 1-3. 10:00 AM. Free.

Branigan Memorial Library
200 E. Picacho Ave
Las Cruces, NM
528-4073 ext. 4225

Thursday, October 30, 2014

Dance

Big Band Dance Club. Ballroom, country, swing and Latin style dancing. Live Music. Dance lessons at 7:00 PM. Dancing runs 8:00 PM to 10:00 PM. $7 for members, $9 for non-members.

Court Youth Center
402 W. Court Ave.
Las Cruces, NM
(575) 526-6504

Old Mesilla Farmers and Crafts Market

Come stroll through the plaza from 12:00 PM to 4:00 PM.

Historic Mesilla Plaza
Mesilla, NM
(575) 524-3262 ext. 116
Map & Directions to Mesilla

Painting Class

Intermediate and advanced painting. Watercolor, acrylic and water-soluble oil painting classes taught by art educator Wayne Carl Huber. 1:00 PM to 3:30 PM. $50 for four two and a half hour sessions.

My Place Jewell
132-B Wyatt Dr.
Las Cruces, NM
(575) 647-5684

Toddler Time

Stories, Songs and Finger plays for little ones. Ages 1-3. 10:00 AM. Free.

Branigan Memorial Library
200 E. Picacho Ave
Las Cruces, NM
(575) 528-4000

Friday, October 31, 2014

Dinosaur Talk

Dinosaurs invade the museum every week with Dinosaurs A to Z as we explore a new facet of paleontology each week, working our way through the alphabet. Each class includes a discussion of the topic and a hands-on component. 3:00 PM. Free.

Las Cruces Museum of Nature and Science
411 N. Main St.
Las Cruces, NM
(575) 522-3120

Old Mesilla Farmers and Crafts Market

Come stroll through the plaza from 11:00 AM to 4:00 PM.

Historic Mesilla Plaza
Mesilla, NM
(575) 524-3262 ext. 116
Map & Directions to Mesilla

Storytime

Fun and interactive Storytime. We'll be reading from our favorite children's authors, old and new. Join us in our Children's Department for Storytime fun!10:00 AM. Free.

Barnes & Noble
700 S. Telshor Blvd.
Las Cruces, NM
(575) 522-4499

Saturday, November 1, 2014

Animal Encounters

Animal Encounters is a chance for a hands-on introduction to the animals in our area. 1:00 PM to 2:00 PM. Free.

Las Cruces Museum of Nature and Science
411 N. Main St.
Las Cruces, NM
(575) 522-3120

Big Daddy's Flea Market

Largest flea market in Southern New Mexico. 6:30 AM to 4:00 PM. Indoor and outdoor vendors. Food available.

5580 Bataan Memorial East
Las Cruces, NM
(575) 382-9404
Map & Directions

Bird Walk

Bird tours at 7:15 AM to 8:15 AM. See what birds are making the rounds in the park by joining in the weekly bird walk. Wear comfortable hiking shoes and bring binoculars. Regular park entrance fee.

Mesilla Valley Bosque State Park
5000 Calle Del Norte
Mesilla, NM
(575) 523-4398
Map & Directions

Children's Science Program

FETCH! a science program for children. 11:00 AM to 12:00 PM. Dig into science with hands-on activities.

Las Cruces Museum of Nature and Science
411 N. Main St.
Las Cruces, NM
(575) 522-3120

Family Game Day

From 10:00 AM to noon. Play Jacks, cup and ball toss and put together puzzles. Free.

Las Cruces Railroad Museum
351 N. Mesilla St.
Las Cruces, NM
(575) 647-4480

Family Workshop

Looking for something fun to do with your family on the weekend: Come join us for educational family activities reflectng our current exhibits. Workshops are free and open to the public. Supplies are limited and workshops are on a first come first served basis. Today's workshop is: "Decorate Sugar Skulls" 1:00 PM to 2:30 PM.

University Museum in Kent Hall - NMSU
1280 E. University Ave.
Las Cruces, NM
(575) 646-5161

Farmer's and Crafter's Market

The Las Cruces Farmer's and Crafter's Market is ranked number one in New Mexico and eighth in the nation! Local farmers and craft artists congregate on the downtown mall, every Wednesday and Saturday morning. 8:30 AM - 1:00 PM. Free admission.

Main Street Downtown
Las Cruces, NM
(575) 201-3853

Hike and Outing

Walk through Time on Tonuco Mountain. Pecan farmer Paul Dulin will lead us on this rock-hounder's delight--an outing to Tonuco Mountain located along the Rio Grande north of Las Cruces. We'll walk through geological time, passing some of the oldest rocks on the earth, and visit a Feldspar/Fluorite mine and the site of 250+ Native American petroglyphs. RATING: Moderate to strenuous--steep trail conditions and some scaling of talus areas. 7:15 AM.

Southwest Environmental Center
275 N Downtown Mall
Las Cruces, NM
(575) 522-5552

Hike

Join a park ranger at 10:00 AM for a two-mile, two-hour hike at Leasburg Dam State Park. Every week, he'll have a different focus to each hike. Free with paid entry fee to the park.

Leasburg Dam State Park
Leasburg, NM
Map & Directions
(575) 524-4068

Storytime

Family Story and Art Journey from 11:00 AM to 12:00 PM. After storytime, walk through the Museum of Art for a story related art activity. Free.

Museum of Art
491 N. Main St.
Las Cruces, NM
(575) 541- 2137
Ongoing Events in Las Cruces
**CONTEST**
New FREE Giveaway Every Week!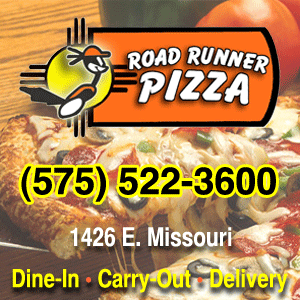 Film
"Marius"
October 24 - October 30, 2014
A 1931 French drama. The film takes place mostly in the waterfront bar of César, Marius's father. Marius works in the bar, and his good friend since childhood, Fanny, who works outside the bar selling cockles. Marius has a hidden desire to travel to exotic places with the ship crews that depart from the docks of Marseilles. This desire becomes exposed when a rich older man (Panisse) proposes to Fanny and Marius gets jealous.
Showings nightly at 7:30 PM, Saturday Matinee at 1:30 PM, Sunday Matinee at 2:30 PM. Admission: Regular $7.00
Matinees, Seniors over 60, Military, and Students w/ ID $6.00. Members are free and Wednesdays are $5.00.
Fountain Theatre
2469 Calle de Guadalupe
Mesilla, NM
(575) 524-8287

Gallery Exhibit
"Assemblages - Reconsidering
the Printing Plate"
Main Street Gallery and Big Picture present visual artist, Ouida Touchon who now lives in Mesilla. Touchon spends much of her time at the press or the easel and is also an art educator and teaches at the Dona Ana Community College..

This exhibit springs from the notion of reusing some of Touchon's inventory of woodcut and etching plates that she has carved and editioned with ink on paper. In her printmaking she often has detritus that pertains to the image as well as the plate itself which she has assembled in a pleasing and meaningful way to recycle and recreate new life to something considered useless and having served its purpose.

"I have assembled these findings as well as scraps of the prints themselves, and bits of watercolor of my own, book-end sheets and text pages, scraps of fillet that my framer couldn't bear to throw away, metal leaf, wood panel, handmade paper scraps…all of this comes together to speak a new language."

The exhibit runs through the month of October. Gallery hours are Tues. - Fri. 10-5, Sat. 9:30-1:30.
Main Street Gallery and Big Picure
311 N. Main St.
Las Cruces, NM
(575) 647-0508
Exhibits
October 3 - January 31, 2014
Desert Air: Photographs
by George Steinmetz
from National Geographic Society
Desert Air is a visual adventure through the world's extreme deserts, the most remote and inhospitable places on earth that together add up to the last great class of wilderness left on our planet. This compelling story is told through the eyes of one of National Geographic's top expedition photographers, George Steinmetz, who has spent the last 15 years on this epic body of work.
October 31 – November 29
Dia de los Muertos
Exhibition and ofrenda in honor of the village of Dona Ana, curated by Artistic Producer/Founder at Court Youth Center/Alma d'arte Charter High School, Irene Oliver-Lewis and Barbara Camunez.
Branigan Cultural Center
700 N. Main Street
Las Cruces , NM
(575) 541-2000

Exhibit:

Bonnie Mandoe:
NM Land & Landscapes
Thirty-six oil paintings that capture the beauty of New Mexico's land are featured in this new exhibit. Las Cruces artist Bonnie Mandoe's "New Mexico Land & Landscapes" will be on display in the Museum's Arts Corridor through Nov. 30. "Of all the things I love to do, painting New Mexico tops the list," said Mandoe. "Desert, forest, planted fields…. lakes, mountains, rivers, churches, colors, extraordinary light. Here, you see what I can't say with words, my heart's vision of the place I love." Museum hours: Monday through Saturday: 9:00 AM to 5:00 PM. Sunday: Noon to 5:00 PM.

NM Farm & Ranch Heritage Museum
100 Dripping Springs Road
Las Cruces, NM
(575) 522-4100
White Sands National Monument
Sunset stroll
A leisurely one-hour, ranger-guided sunset stroll through the sand dunes. Learn about the geology, plants and animals of White Sands National Monument. About five miles from the visitor center on Dunes Drive. Offered daily one hour before sunset. Stroll is free, but monument entrance fees apply. 6:45 PM.
Skins & Skulls
Did you know that 44 different species of mammals live at White Sands?
Join rangers at 3:00 PM every Saturday and Sunday in the visitor center courtyard for a 20-minute talk about these amazing animals. Rangers will have pelts, skulls, and other props to provide you an up-close look and feel of the elusive wildlife of White Sands. There is no charge for the program.
Art Classes at the Museum of Art
Registration for fall art classes at the Las Cruces Museum of Art is now open! The new session ends the week of December 13. A complete class schedule and registration forms are available for viewing and download at this link.

Offerings include ceramics for adults at four levels (beginner, intermediate, advanced, and independent) and a new class in watercolors, a drop-in painting technique/critique class, a glass fusing experience, as well as two classes for both public and homeschooled children in mixed media and ceramics.

Most classes at the Las Cruces Museum of Art run evenings or Saturdays, and fees vary based on duration and medium. Children's classes are $60 and adult classes run between $75 and $110. Registration fees may be paid with credit card, check, or cash.

Registration for studio classes may be done in person from 9:00 AM am to 4:30 PM, Tuesday through Saturday, or forms and fees may be mailed.

Las Cruces Museum of Art
491 N. Main Street
Las Cruces, NM
(575) 541-2137