Big Picture Digital Image Experts is the only digital printing service in Las Cruces and Southern New Mexico that offers expert Photo Restoration, professional Color Matched Fine Art reproduction (Giclée) of your original paintings, Custom Photo Printing and Creative Graphic Design. Scroll down for samples of our work.
MENTION "MEET LAS CRUCES and
receive a FREE GIFT worth $10."
Good for one time only.

Photo Restoration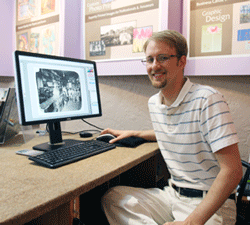 We provide professional Photo Restoration Services to help preserve your family's history for future generations. We only use archival inks and papers.
Photo Printing Custom
We provide Custom Photo Printing services and your image proofed to your satisfaction on the material of your choice. We use only archival quality inks, canvas and papers.
Fine Art Reproduction, (Giclée)
We are the only regional printing service that can Color Match your original artwork and print onto a variety of archival papers and canvas. Our scanning technology assures the highest possible detail and color fidelity.
Graphic Design
We provide custom Graphic Design services for event postcards, business cards, tri-fold brochures and more.
Art Gallery
The Gallery @ Big Picture Digital Image Experts hosts a new Art Exhibit each month featuring regional artists. The opening receptions are on the First Friday of every month at the Main Street Downtown Art RAMBLE.
What some of our customers have to say:
I have worked with Big Picture for over 10 years for my limited edition fine art prints. From archival inks and acid free papers to a complete knowledge of the reproduction process Jim Turrentine and John Turkle have delivered quality output equal to the very best anywhere.
Robert Carlson – Large scale oil and mural artist.
Digital printing technology changes faster than my capability to keep up. I would be lost without the insight and expertise of Jim and John at the Big Picture Digital Image Experts.
Robert "Shoofly" Shufelt – Internationally renowned western graphite artist
Jim and John are easy people to work with. They are meticulous at chasing down the colors and always get them matched. Big Picture print quality surpasses that of all the reproduction services I've used over the years from print shops around the country.
Robert Highsmith, NWS – Nationally recognized water color artist.
Contact
Jim Turrentine or John Turkle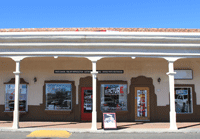 (575) 647-0508
customer@bigpicts.com

Address
2001 Lohman Ave. Suite 109
in Arroya Plaza
Las Cruces, NM
Map and Directions
Website
bigpicts.com

Hours
Tuesday - Friday 10:00 AM to 5:00 PM
Saturday: 9:30 AM - 1:00 PM
Closed Sunday & Monday